Sirulimahavir Temple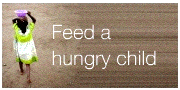 Sirulimahavir temple is situated at a distance of 33 km's from Puri via Chandanapur and Shasan Biranarasinghpur. It is all wheather motorable road. Tough the temple is not attractive for its art, but the wooden image of Mahavir (Hanuman) is fascinating and famous in Puri district.The worshippers use to beg Mahavir to fulfil their mental satisfaction by worshipping Hanuman.
In every year during 'Makara shankranti' when the Sun entered into the Mesa Rasi there is a function observed at Sirulimahavir.The place is attractive for the pilgrims and the tourists. More on Siruli Mahavir

Batamangala Temple

Batamangala temple is situated at a distance of 3 kms on the road from Puri on State Highway No. 8.Deity Batamangala is an identical idol of Kakatpur Mangala.There are 8 deities (Kali) inside Lord Jagannath temple and Batamangala is one of the image of the 8 deities of the temple.At the time of collection of new sacred woods for construction of Navakalebar,the sacred wood cart entered into Srikhetra after performing a puja at Batamangala.
The piligrims and tourists Buses used to offer puja and Darshan with all respects at Batamangala during their to and fro journey.

Bali Harachandi Temple
Goddess Harachandi temple is at a distance of 25 kms from Puri.It is situated on the side of sea where the river from Atharnala(Branch of river Bhargabi) entered into sea near Harachandi temple.It is the best place for picnic.In the side of Harachandi temple there was only one old routes from Puri to Decan via chilika lake.

Ramachandi Temple
Temple of Goddess Ramachandi is located at the meeting place of the river Kusabhadra and the Bay of Bengal. Goddess Ramachandi, the presiding deity of Konark, is worshipped in this temple. On the three sides of the temple walls i.e. south, west and north there were three figures of Sun god as side Gods. This temple is otherwise known as 'Konark Ramachandi' among the locals. Ramachandi Temple is one of the most historical temples of Orissa. The sun set in the beach, will applauses to the heart of visitors at both places. A beautiful spot on the marine drive road, 7 kilometers towards the south-west of Sun temple of Konark. The place is ideal for group and week-end picnics. Bhubaneshwar, the capital of Orissa, is situated at a distance of 70 kilometers from this wonderful holiday spot. The coastline with the golden sands attracts a large number of tourists to this place every year. More on Ramachandi